John Romero
of ID Software fame got a hold of an old video of him playing the original
Doom
video game before it was even finished... It's about 21-minutes long and pretty interesting with the others from ID watching him play and commenting on various things...
So if you got time to kill and I'm sure most everyone does, "clicky on the pic" and enjoy the footage.. One note: You get to see a lot of ID's offices tho John Rockin' out with Doom is a ways into the video...
Enjoy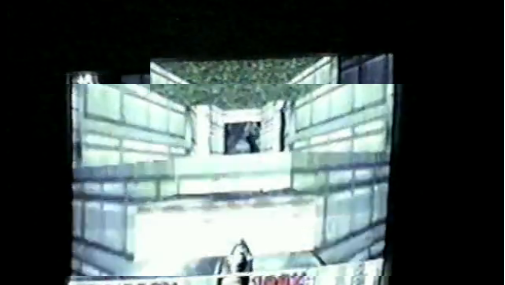 I'm not even finished getting through Doom III and I find out ID is getting Doom 4 ready for release... Geeze!!! where have I been?... You can read the blurb here:
id expecting to sign Doom 4 deal 'later this year,' publisher unknown
... The stories from
Joystiq
so ya gotta know it's true... hahaha
And for you MAC Freaks (I'm a closet Mac freak) here's something I'm sure you just can't live without... Your very own "Plush" Steve Jobs Doll... I mean come on now, Steve Jobs is a "GOD" isn't he???... hahaha here's the Linky:
Plush Jobs Doll
...
Just think of the fun you will have with ol' Steve sitting next to your beloved Mac and going through his
Reality Distortion Field
routine every day just for you...
Oh yeah, since we are all Gamers & Cooks here.. Hmmm, well I don't know about you guys but I do have to cook for myself... Anyways if you happen to like baking and just putting junk in the oven to see if it melts or not you have to have a pair of these:
Pac-Man Oven Mitt
... Are those cool or what?... hahaha
Oven Mitt's not your thing?, well look at the link for more gaming related stuff that will lighten your wallet for sure...
We Love Video Games
...
More Later...
Labels: doom, doom 3, doom 4, games, jobs, pc, video