For God's sake Please!, Please!, Please! wash your Bellybutton before you go... You know how stinky those things can become after ignoring it for months on end and if your just not into "Personal Hygiene" or taking a "Shower" Just do a simple "Sink Bath" before getting into the car and take your lazy ass into the bathroom and pick up a cheap & simple Q-Tip run it under some warm water and run it over your favourite bar of soap and clean that "Nasty Stinky Thing Out!!!!!"...
You could also wash your hair while your at it!!!... Your Family and In-laws will really appreciate it...
Awwwwwwwwwwww!!!, he does deserve the low ratings doesn't he???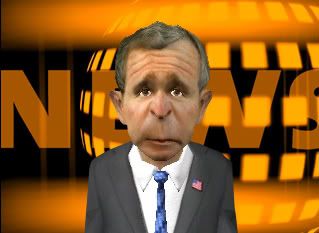 Speaking of things that are just wrong!, not that I was but I will continue...
Have any of you seen this story???... Yes Clicky this link:
Company says smoke that killed 3 was 'pollution

'
... Ummm WTF!!!!!!!!!!!!!
Why do we waste Money on Insurance in the first place???, is it to Be Ripped Off in the End???... Well these days it seems so... It's a sorry state we are in right now and maybe it's time for a change... In the begining Insurance was suppose to help
Families!!! Ordinary People!!!
with Losses, car wrecks, fires etc., now it's we just pay to help the Companies Purchase more Properties so "
THEY!
" can make more "
PROFIT!
" just like the "
Credit Card Companies
"... Ever wonder why the first option you have when you "Now" make a purchase either through a "Phone Number" you see on TV or on a "Website" is always a "Credit Card???"... Makes me go Hmmmm.... Basically it is to get you "
Hooked!!!
" so you can never get "
Out of Debt!!!
"....
What happens to the people that made those" Companies Billion Dollar Enterprises???" Well they suffer and That's a FACT!!!... Remember it was "
YOUR MONEY!!!!
" in the first place that got these organisations to the position they are in now...
Wanna see more???... Well sure you do!!!... These guys are one of the Biggest Crooks around...
AIG Ad Is Optimistic, Ready To March Down The Field For A Comeback Win
...
Wanna read stories about how everday people are Ripped off almost daily???...
Sure Ya Do!!!!.. well then go check out:
The Consumerist
you will be glad you did... Make sure you look around at the articles and archives there is a lot of good reading there...
"Time to Speak Up People or Never Be Heard Again!!!
"... Do what you can do, but if you just listen to the Talk Shows on the Radio and Complain or you just watch the news on TV and get pissed off and do nothing then you deserve what you are getting...
Just remember my Friends: "You can be a Go To Person or a Lame Ass Gecko!!!"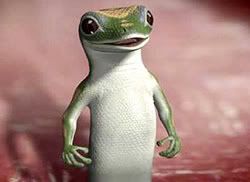 It's your Choice, Make the Decision Well...
And if the "
MAN
" gives you a hard time, here's how you respond...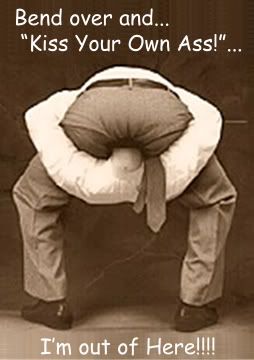 Next Up???... Ubuntu 8.10 and me... "My Story of Dual Booting and Running WindblowsXP" at the same time... Sweet!!!
More later, (as Always)... hehehe