It's got me baffled... But when you see the rest of the picture you have to wonder what it really is...
Anyone out there have any idea?, if so please share it with us...
The pic...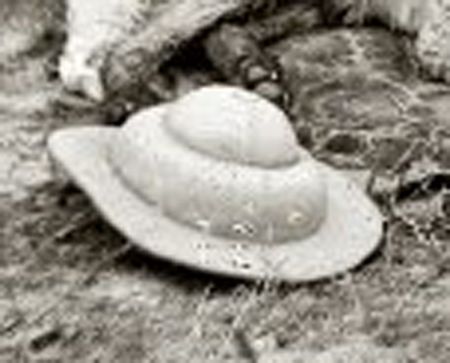 And now for the "Whole Picture"... It's "Lt. George A. Custer with a Dog" at a Army Camp during the war in 1862... It definitely looks like a Staged/Posed Shot since the Dog is looking at the camera and Custer is looking the other way...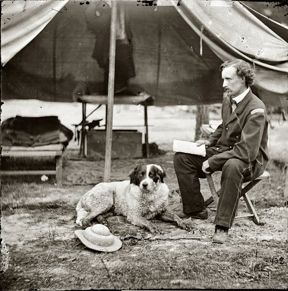 Still I have to wonder what that "Object is"??????? Anyone?, Anyone?...
Thanks to:
Shorpy
for that cool pic and the mystery...
And for you
LEGO
Nutz,
Gizmodo
has a cool video of the LEGO Secret Vault which contains nearly all the LEGO sets since the beginning...
Clicky here to see the stuff...
Actually Click Here!
.. hahaha
And if that's not cool enough for you check out this Video of Pool Trick Shots also using "Domino's" (No not the Pizza you dummies!)...
Clicky Here
...
Kewl Huh?
Well???, how many of you downloaded Firefox 3.0???... Come on I really wanna know... I am going to wait because I know my Favorite theme "Pinball" isn't yet ready for FF-3 and I like it because of the minimal real estate it takes up plus I'm sure a few of my fave Extensions aren't yet working either... Well what are you waiting for? if you don't have it go get it here:
Spread Firefox
...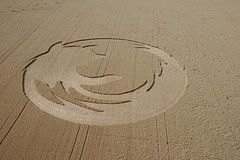 And yes I have heard there are a couple of security issues with this new release but I'm willing to bet since they are not known to the public that the Mozilla Team will have them fixed in no time like they always do...
Yeah and for you "
Home-Do-It-Your-selfers
", Sci-fi's site
DVICE
(and no I can't do the inverted (i) thingy in their logo) haha... Anyways they have a cool article on a new kind of "Caulk" Packaging that allows you to use one hand and then throw the thing away when done...
Way Kewl I'd say!... Check it here:
Caulk Singles
...
Enjoy!...
More later...
Labels: aliens, custer, dog, domino, firefox, pool, secret, spaceship, ufo