Just a bit under the weather and finally coming out from under it... We'll be back soon with more of the Drivel that you all love to not read... Hahahahaha!!!!!
Meanwhile, my bud
Wil Wheaton
is still recovering from his Sinus Surgery and has to be the "Ultimate Couch Potato" until his poor little body heals so I thought I'd include one of my silly cartoons I created a while back to cheer him up...
Here's to your SciFi Acting Career Wil!... I hope ya like it... hahahaha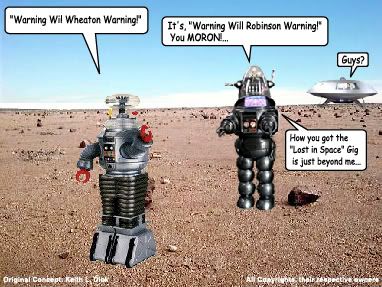 So stay tuned or just keep staring at your Computer Monitor, something will happen after awhile...
More Later...
Labels: Arcades, games, internet, scifi, stuff, wil wheaton