Yeah that's the ticket! and besides doing a lot of marketing for the site I have been going through all the Game Packs we purchased and hand picking the games so we don't have any losers...
Soooooooooo, if you need more to do at work and just don't want to do your job play some games, just don't tell your Boss I was the one that told you to do it cause I don't want him going all
"

Sopranos

"
on me... Hahaha
This one is cute and fun to play so here's "
DINO Babies
"... Clicky the pic to play...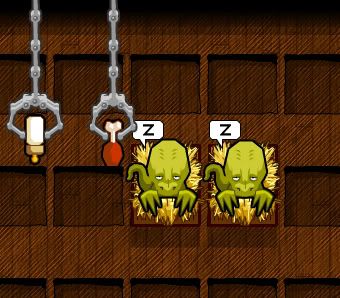 Oh!, not interested in playing a game?... Hmmmmmm well then maybe your back bothers you while driving to work so you could prolly use one of these courtesy the "
Ubergizmo
" site
Customair Halfback Cushion
... I bet you will feel more like playing after that 2 hour drive to work if you treat yourself to one of these...
Not your back???, money on your mind???, then I know you need one of these for sure
Money Monster
, thanks to "Coolest-Gadgets" for that little treat...
Ahhh!, your back bothers you when you are playing "Couch Potato" at home and sitting in front of the BoobTube watching reruns of "
The Simpsons
", okay I get it... Then you need one of these:
Behind the Wall Sofa
... And yes Clicky the Link to see the thing...
OhGizmo!
gave us that link...
No new GameSite Links Soooo,
More Later...