This pair is crazy about games... Myself I think I could find better uses for all that money they spent on 47 pc's to run their
World of Warcraft Guild
... Oh well it takes all kinds, hahahaha... You can see the PC setup from the original article over at GIZMODO...
Read more
...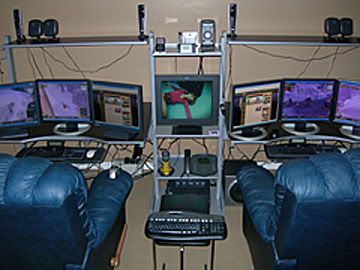 Speaking of games as I sometimes do, I ran across this site who's design reminds me of reading a Comic Book but it's still a cool site...
GameAlmighty
and I found a new XBOX site that's nice
talkxbox
...
If your a Chic "Old School" Gamer you might wanna pair of these
Pacman Ear Rings
... I don't have peirced ears so I won't be buying a pair any time soon.. hehe
Have you ever thought about all the stuff you buy that is made in China?, you probably haven't but think about how much that is imported and turns out to be "Dangerous"... Wanna know?, well
Who Sucks
has a list from just this year that will make your eyes bug out...
Dangerous Made-in-China Products
... Enjoy...
And if you wanna see a cool pic of the Space Station and the Shuttle, check this one out taken by some astronomers in Boston...
Space Station & Shuttle
... Thanks to Wired for that link...
Now I know each and every one of you can't live without one of these... Hahahaha...
The TP Butler
...
I forgot we also added a bunch of new games on
LifeTime Gamer Arcade
so hop on over there and Play!... Here's one of the games...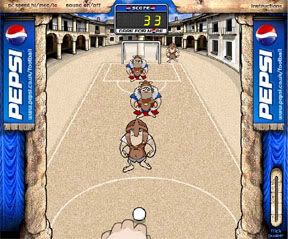 Just flick the ball to get it in the net and knock down the Romans for extra points... (Clicky the Pic to play the game)...

More later...