My fav Mac site "MacAddict" from way back when just Morphed into "Mac|Life"... I had been there since around the late 90's and I happened tonite to stop by and see what was new... Yikes!!!, they have changed and no doubt the new direction of Apple has something to do with it...

Of course you can see the New Site here...
Link:

Mac|Life
... Same Forums as usual...
Seen that new iPhone from Apple yet?... It's a beauty and from looking at all the Keynote Vid's on the net this thing may change your perception of what a Cell/Mobile Phone can do and is about... Yes it's "Pricey" at the moment and isn't on the market yet, but I really like how it works and there are no buttons to worry about getting stuck or wearing out, tho the Touch Pad itself could malfunction at some point as most tech things do...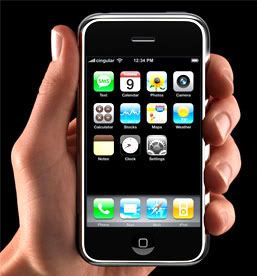 (Yep all the Law Suits are on their way)...
You can check out a few Pics from Steve Jobs and what's new here at Engadgets Photo Gallery...
Link:

Macworld 2007 keynote photo gallery
...
Well At least he didn't fall down the stairs this time, haha... Here's another video of Honda's "Azimo" doing his latest tricks...
Link:

Asimo at CES 2007
... Not bad...
Enjoy...
Oh you need some Video Gaming links?... Okay I found a few new ones...
Link:

GamingAngels.com
and
Link:

VideoGamesBlogger.com
...
More later...