There's still time to make your Pumpkins look like these before the 31st...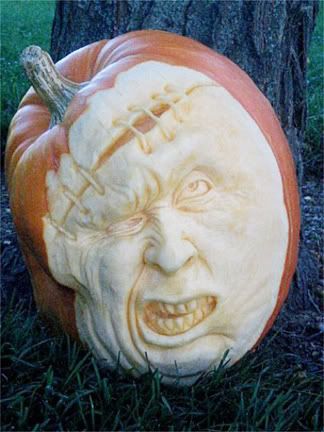 Directions for making your scary friends are here...
Read more
...
Note: His site may be getting tons of hits so you may have to try later
...
Happy Halloween!...
Think it's about time to make your "RugRats" to start earning their keep???... Maybe you should get them one of these...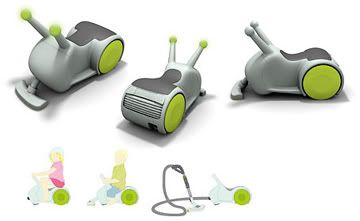 Not sure I'd want my Playmates seeing me on one of those... Glad I'm all grown up... hahahaha The "Buster Vacuum"
Read more
...
Speaking of Vacuums, here's one for the Adults a Portable Dyson Root 6...
Read more
... I wonder where this guy gets his design ideas, this sure looks like a weapon from either Doom or Quake... hehehe
Need a Toothbrush that helps you make sure you brush for the correct amount of time???... Sure ya do!!!...
Read more
...
More later...