Yeah I was in a band back then, imagine that... What is even stranger the keyboard player had a couple of the first Photos that were ever taken of us and I for one never remember this Photo shoot until I was back home last year and finally found him... Sooooooooooo I asked him if I could scan them, umm Yep so here is one of them from the Band that won 3 Battle of the Bands in a row...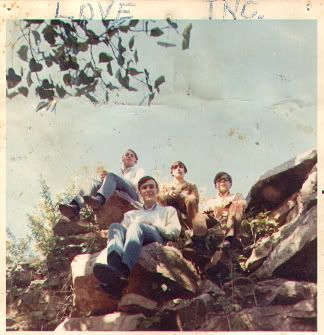 So on with other things, I guess all of you that have been playing the
PREY DEMO
are now either going Nutz and breaking into Video Game Stores looking for the as they say "
Gold Version
" or your sitting at your computer Drooling as you (pre)order from
EB
or
Gamestop
or maybe even
Amazon
... Umm $59.99 or even $49.99 is just a bit more than I want to pay for the entire game even tho I know it's packed with all kinds of goodies...
Yes the Demo is Amazing and again
3D Realms
&
Human Head Studios
I predict have a
Blockbuster Hit
on their hands,
Prey
should exceed
Max Payne
many times over tho again it was not
3D Realms
who created Max...
Which again leads me to think that maybe
3D Realms
should just be a
Idea Studio/Producer
of Video Games and not the Creation Studio, since
Duke Nukem Forever
and the original
Prey
have never seen the light of a Video Game Store or our PC's...
Then again, who am I??...