Well his *Old Dead Site*

WIL WHEATON DOT NET

is still... Dead for all intents and purposes... and the alternative is still up and running so ya can keep up with his where abouts here,

WWdN In Exile

...

One thing that caught my eye tonight was this over at "

How Stuff Works

",

Your Dream Cast for 'Trek Redux

... Now that we know there will be a new Star Trek Film some funny people decided they would pick the Actors playing our fav characters...

BUT!!!!!!!!!!!!!!!

...



Wil Wheaton

as a "

Young Spock

???".... Naw!!!!.... Well wait a minute, in the Pics in the article Wil does look pretty good as Spock (pic at the bottom)... This could be

Very Interesting

to say the least and a nice Photoshop (or other program) job on Wil as Spock... Hmmm...

What to do... Wait until Wil gets the Gig or continue to listen to him Babble about his Poker Games and wait for the *NEW* version of

WIL WHEATON DOT NET

... Hmmm this could be a

Life Changing Decision

for me, then again maybe not... -just a note, Wil is working on some cool things (and he does have a Family to take care of you guys!!)...

So I'll wait and let him decide his life instead of his fans (wish I had fans, and not the kind that cool you down)... Come to think about it I did when I had a few songs on the Radio... Hmmm... (Wil ya Never Call Me!!)...

Seems *LifeTime Gamer* got fooled by

Duke Nukem

once again...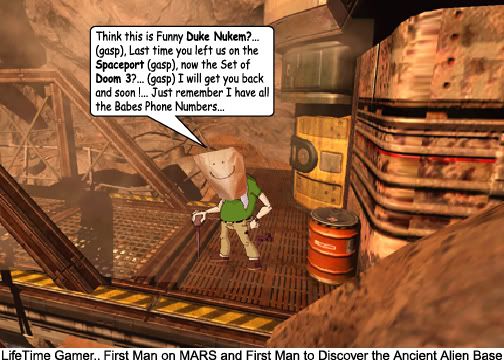 I really gotta talk to that Old Man and soon...

This is why I usally wait until the *Second Generation* of things to come out before I purchase them...

The man with four bad Xbox 360's

...

Another "Deal" from the Boys at

Xgaming

...

X-Arcade Trackball Kit Now: $59.95

... One of these days I am gonna build me a Arcade Cab, the only thing in the way is "Money"... hahaha