Well since I have used Marshall Amplification for nearly 30+ years a friend on one of my Fav websites decided to create the picture at the end of my ramblings...
Damm Good Job:

rv56

... I am in your debt... That is the correct number of my Amps, just mine were a Marshall Original Color... hehe
Thank you my Friend!!!!!!!!!!!!!!!!!...

I still have the T-Shirt somewhere that says: *POWERED by MARHSALL*...

Enjoy, they are not mine, but look the same..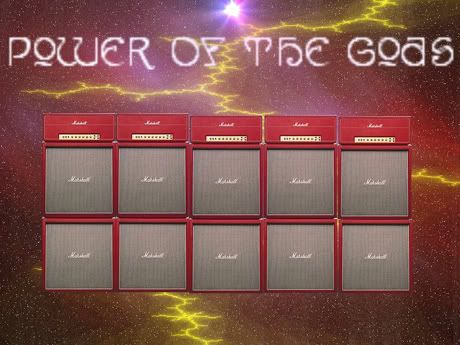 Oh yeah... They are a bit over 6-Feet tall...Just alittle above my head..

hehehe


Damm!!!.. I left out a word or 2..

Marshall:

LOUD & PROUD POWER!!

...

So there..