Thought I was gonna Post

SEXY Pics

of the Ladies didn't You ????... ehh??..
NOT!!!!!!!!!!!!!!!!!!!!!!!!!!!!!!!!!!!!!!...


But I will give you links to their Websites/Blogs and the Shows Websites.... First up is

Laura Foy

&

Tina Wood

of the Show

G4TV.Com

... Next up is

Sarah Lane

of

Attack of the Show

... And here we have

Diane Mizota

who hosts

Filter

... And lastly

Kristin Holt

who hosts

Cheat

... I haven't found a Website or Blog site for Kristin yet but she does have an interesting background... She used to be a *

Dallas Cowboys Cheerleader

* & was a *

Finalist

* on

American Idol

... Pretty Cool Stuff!!!...
As far as the Guys on G4, Forget it!!!!! you all can find their sites on your own.. hehe
Here's another Tidbit...The guys from the WUZZ Band ran this Ad in the local paper thanking everyone for showing up at the Memorial Jam for Brother Bill last month...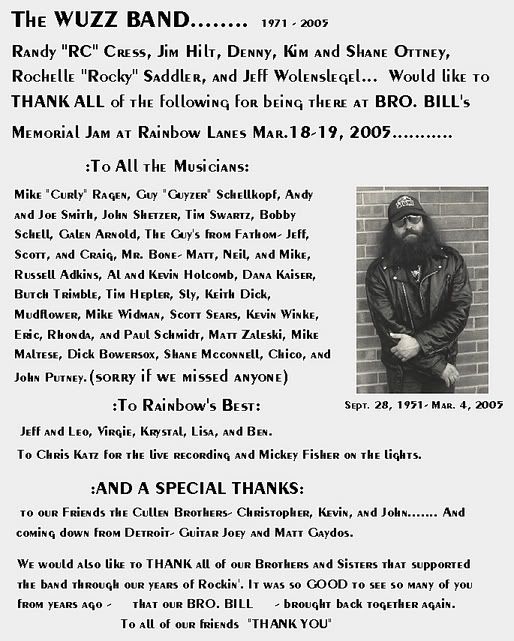 Okay Now your Gaming Link.. Geeze!!!!!!!!!!!!


From my Travels on the Net, the Random Game Site of the Day:

Thumb Gods

... Enjoy!.
C-YA
Keith