Yeah Yeah I know, Gaming news.. In a minute or so.. Well since I'm not working I hang out at
East of Chicago Pizza Company
and drink coffee and eat everyday.. I've gotten to know alot of the waitresses and other employees over the past 16 months and one of my Favorites is leaving for
Florida
on Thursday.. She and her Hubby to Be (I think that's right) are moving there to start a new life.. All I can say is: Way ta Go!!..
I left my hometown not long after I got out of highschool and I'm glad I had that opportunity to see the Country I think everyone that has the chance should explore the U.S.
Here's to ya
Christine
&
Corey
... Have a Safe Trip and Good Luck, I wish ya had space in the Trunk for Me cause I'd love to get out of here right now.. It's way to Damm Cold!!!
Brrrrrrrrrrrrrrrrrrrrr!!!!
...
I'll be back with some gaming news in a bit, I need to drink some Anti-Freeze..


Well... I'm back and I can tell ya, My brothers garage is great this time of year for keeping Beer Really Really Cold, since his frig is full of Greens, Veggies and other kinds of foods I'm not familiar with... hahaha

Ah Gaming.. Geeze there's not much going on these days 'cept the usual kids having problems with their games over at the

G4Techtv PC Forums

& the

Console Forums

... Or their wanting everyone to spend their time telling them what Video Card is good and what Motherboard for their computer is good... All they have to do is Look on the Internet and they could find alot of answers... I think:

LAZY

is the Word for this..

If ya want some Gaming News you can check my friends out at

Slashdot Games

or

MegaGames

or

GameSpy

or

Adrenaline Vault

...

I'll be back with the Random Game Site of the day right after I get some more Anti-Freeze in me!!.. hahaha


This outta show you how cold it is here.. That's me and my neighbor working ahahahaha!!!..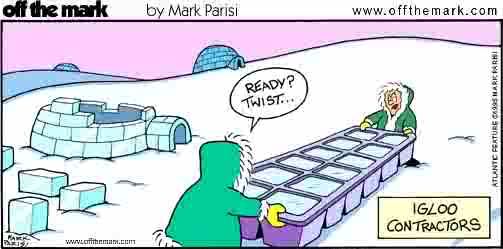 And if your reading this Mom Van Fleet, Hi!!!!!.. I hope to come by Friday...

I'll leave all of you with this: If I was a

Truck Driver

,

Hooker

or a

Stripper

, I probably would have a Full Time Job right now.. Alas I am none of those.. hehe


From my Travels on the Net, the Random Game Site of the Day:

eToychest

... Enjoy..


C-YA

Keith

P.S. Don't forget to check out the Archives for -The Old Stuff-